There was a time when Sheva Greenwood's hands carried the scent of freshly baked breads after spending time sifting flour, measuring sugar and rolling dough.
Now, Greenwood has switched from sugar to sawdust, moving from baker to kitchen table-maker, and in the process, gaining confidence while learning to use tools such as power saws, routers and miters.
"I always have loved working with my hands and thought for a while (I should) try my hand at woodworking," said Greenwood, a graduate student at Loyola University. "I wanted to create something physical that I would be able to enjoy for many years. But I needed the confidence in a supportive environment to push myself to do this, and I found it at the Community Workshop NOLA."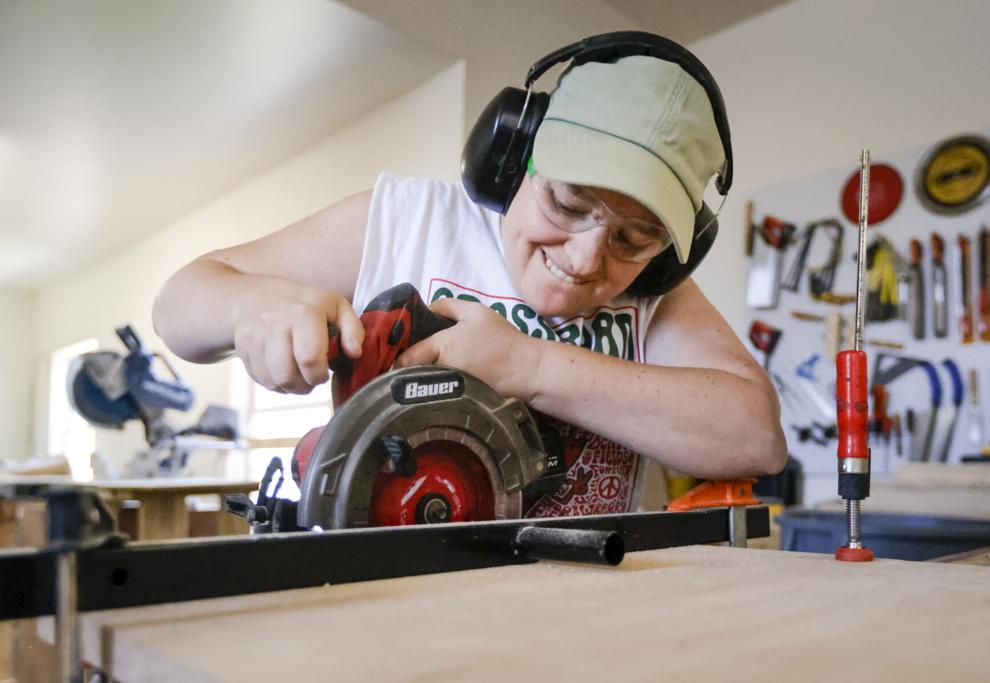 The woman-owned workshop aims to provide an inclusive environment for anyone interested in woodworking regardless of race, gender, socio-economic status or skill level.
Located on Calhoun Street just off South Claiborne Avenue, the shop is filled with tools of every shape and size, including a sliding miter saw, a table saw, a planer, a palm router, plunge router, hand tools, a drill press, a belt sander and an air compressor.
The space is shared with The 1881 Institute of Technology, a nonprofit workforce development initiative that prepares underrepresented populations for careers in engineering and advanced manufacturing.
Carrie Rasor is the workshop's owner, and Chelsea Van Voorhis is the manager.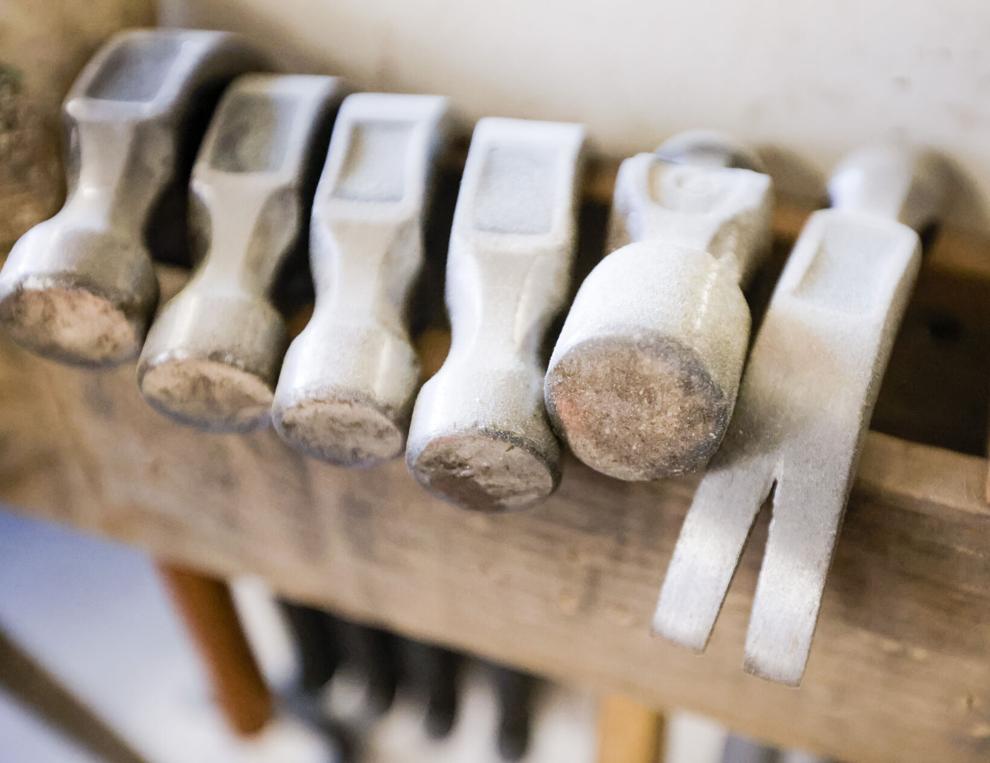 "Many of the people who use our space either don't have access to woodworking equipment or they have woodworking tools and equipment but no space to use them," Rasor explained. "We tend to get a lot of people who are fairly new to woodworking. There are shop monitors available, and all of our classes are geared toward all skill levels, including those who have never used tools before."
A variety of workshops and classes are offered in making bike racks, tables, planter boxes, abstract candlesticks, wooden earrings and keepsake boxes. Each class provides instruction on the proper use of specific tools needed to complete a project.
"Several classes are offered continuously, such as table-making and the wooden-earring-making class," Rasor said. "We have seven instructors including myself. By teaching people to use tools, I feel we are empowering them to be more independent and self-sufficient, providing an opportunity for individuals to develop and hone their skills."
The workshop offers three membership levels — The Builder, a full membership for $100 a month; the Weekend Warrior, a part-time membership for $75 a month; and the Dabbler, a one-time fee of $30. Based on need, a sliding scale is available, Rasor said.
Both Rasor and Van Voorhis have experience in woodworking. After a decade in the fashion industry, Van Voorhis took a 12-week class at the Center for Furniture Craftsmanship in Rockport, Maine and fell in love with woodworking.
"I've worked in many shops and have come to learn some environments are not inclusive. It's very important to me that craft is accessible and safe for everyone who wants to enjoy it," she said.
Several years ago, Rasor took a furniture-making series at the Chicago School of Woodworking that she said "sparked a passion in me." After completing the program, she volunteered for a local nonprofit in Chicago, teaching a few classes assisting with woodworking workshops and soon taking over the education program.
"When I moved to New Orleans, I was interested in finding a place I could continue teaching woodworking," Rasor explained. "This is how I discovered The Workshop NOLA which, at the time, was located in the Bywater area. When Hurricane Ida hit, the person running the space relocated to Texas. So I took over in 2021 and registered the business as a L3C, a low profit LLC."
Greenwood, who also recently completed a wooden memory box, said the kitchen table is almost complete.
"It feels great to see what I have made," Greenwood said. "I'm glad I pushed myself to take on this project. I learned so much about woodworking, and I had the support I needed to prove to myself that I could do this. And I am already thinking about my next project — a dresser."