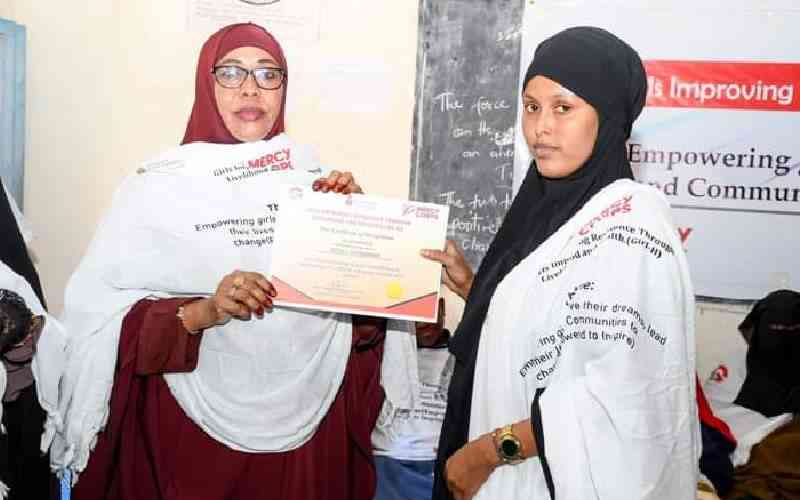 About 50 female students from the Modogashe TVET Centre, Garissa County have graduated after completing their training in life skills and social capital support.
The program known as GIRL-H (Girls Improving Resilience through Livelihood and Health) objective is to strengthen resilience of young girls in ASAL counties.
In the nine-month period, famously known as safe space training, the girls are taken through important life skill trainings that they could not have received at their respective schools.
The training modules include business skills, livestock management, agri-nutrition, environment and conservation.
County Executive Member Education and ICT Ebla Minhaj said the training was a partnership between the county, Mercy Corps and Pastoral Girls Initiative which targets boys and girls between the ages of 9 to 25.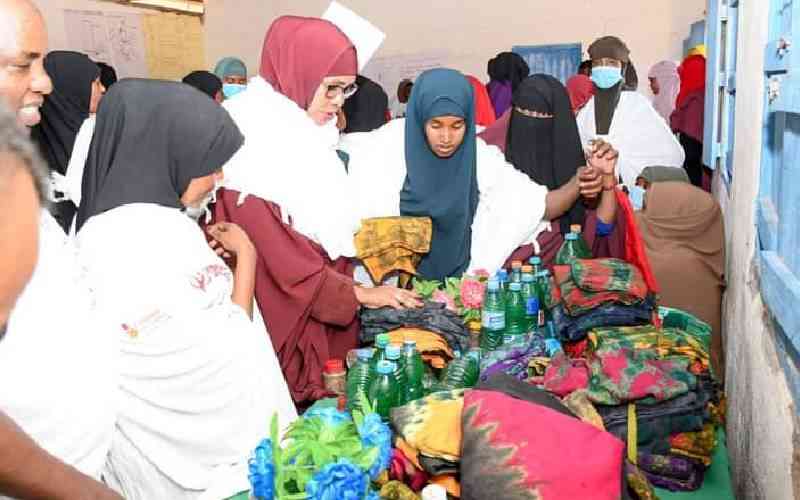 While awarding the graduation certificates, Minhaj appealed to the girls to utilise the funds given to them by Mercy corps and also practice the skills they have been taught.
"We are grateful as a county with such partnerships because they provide an opportunity for the girls to get life changing skills that play a key role in demystifying myths and false notions that hold them down.
The long term objective of the vocational skills training is to financially empower girl child by giving her a source of income to support their household members.
After the 9 months, the girls are given transition pathways to choose from including joining TVET centres to acquire vocational skills.
The vocational skills include making clothes on tie and dye, beauty therapy and hair dressing.