Lacey Township

By: Richard L. Smith 
Ocean County authorities have reported a plane crash with at least one confirmed fatality that occurred on Sunday morning.
Preliminary reports indicated that around 1:35 a.m., firefighters were dispatched to the Mule Road side of Ocean County Airport in Lacey Township in response to reports of a forest fire.
Upon arrival, emergency crews were met with a small plane engulfed in flames, igniting the surrounding wooded area.
UPDATE 5:25 A.M.: This has been classified as a 'Major Wildfire'. -RLS Media Information Center
The blaze expanded rapidly, consuming approximately 20-35 acres of brush.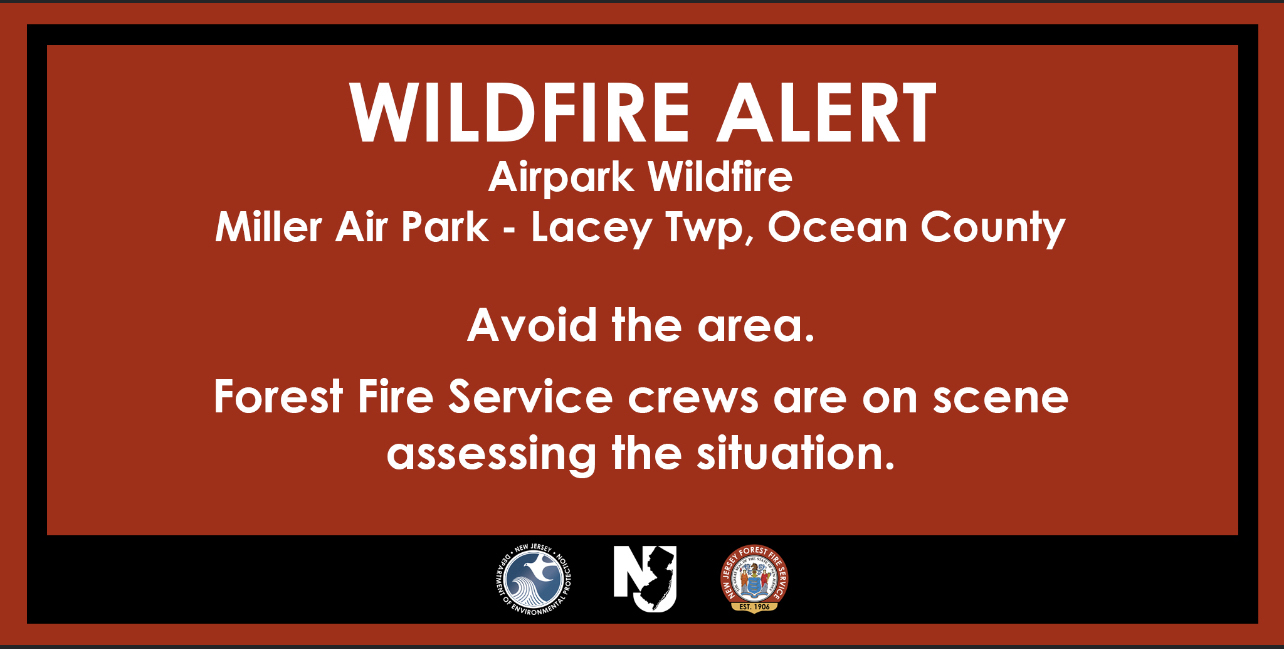 New Jersey Forest Fire Services and local fire departments collaborated to combat the fire and searched for other possible occupants.
The Federal Aviation Administration (FAA) has been notified as details of the incident continue to unfold. As of now, limited information is available about the tragic situation.

The incident remains a developing situation, and authorities are working diligently to gather more information.
As further updates emerge, RLS Media will provide the community with the latest details regarding this unfortunate incident.