The Western New York Land Conservancy didn't have to look far to find a new executive director.
The 32-year-old organization – which works to preserve forests, farmland and wetlands – turned to Marisa Riggi, promoted to deputy executive director of conservation in last year and named acting director in June, following the six-month tenure of Jonathan Kaledin.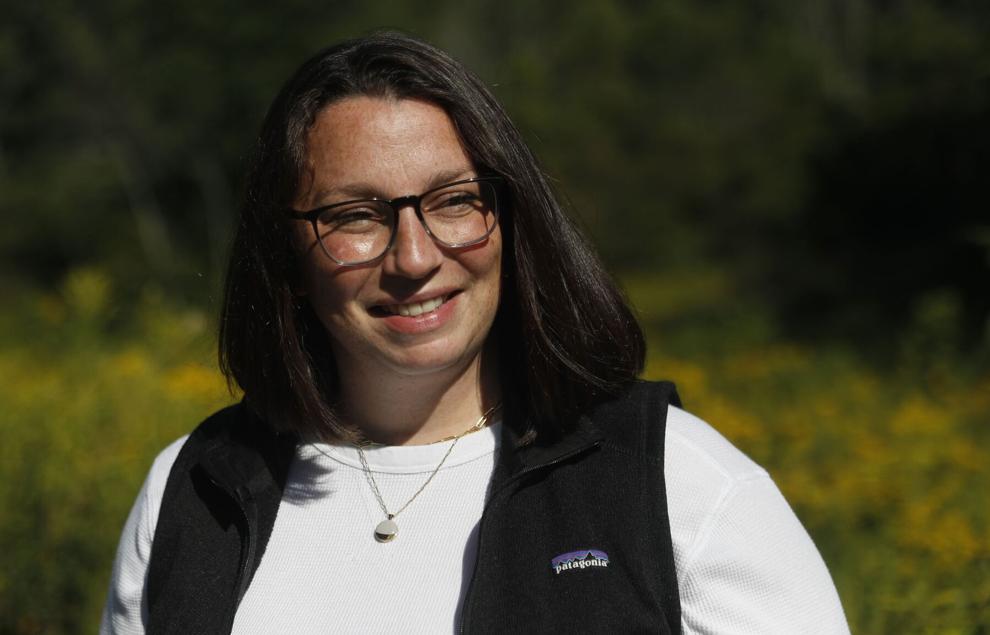 Riggi, a Williamsville native who began working at the Land Conservancy in December 2017, has worked on several land acquisitions and is spearheading the Western New York Wildway to protect biodiversity and preserve forested corridors for plants and animals.
"Marisa has been a vital part of the Land Conservancy's leadership team since her arrival, and she has done a fantastic job steering our conservation activities," said Kathy Bieler, board president. "She has also conceptualized and championed the Western New York Wildway, a groundbreaking vision that is an ambitious, long-term project that will galvanize our community for decades to come."
The plan envisions a protected expanse of forest and other natural lands providing corridors for animals and plants needed to combat the loss of wildlife and biodiversity and dangers posed by climate change.
Riggi, a 36-year-old married mother of two children who began her new job earlier this month, told The Buffalo News on Monday that she considers saving nature and biodiversity to be her "life's mission."
"This is the work I grew up wanting to do and went to college to do," Riggi said. "To do it in my home and get to protect the lands I always got to recreate in or look at or visit, and to make such a difference in the place that's my children's' home, too, is an honor."
Riggi received her master's degree in natural resources from the University of Vermont, then went to work for five years at the Northeast Wilderness Trust in Montpelier, Vt., including three years as conservation director.
It was there that she saw firsthand how large, connected forests were essential to protecting plants and animals. She brought the concept of the Western New York Wildway, which she jokingly referred to as her "third child," to the Land Conservancy.
"The Western New York Wildway is working to protect, connect, and restore our region's largest forests and habitats," she said.
The project's scope calls for the creation of core wildlife habitat and corridors from the Allegheny Mountain Range at the Pennsylvania border northward toward Lake Ontario to the Alabama Swamps, which consist of the Iroquois National Wildlife Refuge, Oak Orchard Wildlife Management Area and Tonawanda Wildlife Management Area. It would veer westward toward Lake Erie along Cattaraugus Creek before heading east toward Letchworth State Park, the Finger Lakes and across the Southern Tier.
The area would touch all eight counties of Western New York – Allegany, Cattaraugus, Chautauqua, Erie, Genesee, Orleans, Wyoming and a sliver of Niagara – and encompass some of the region's most rural areas.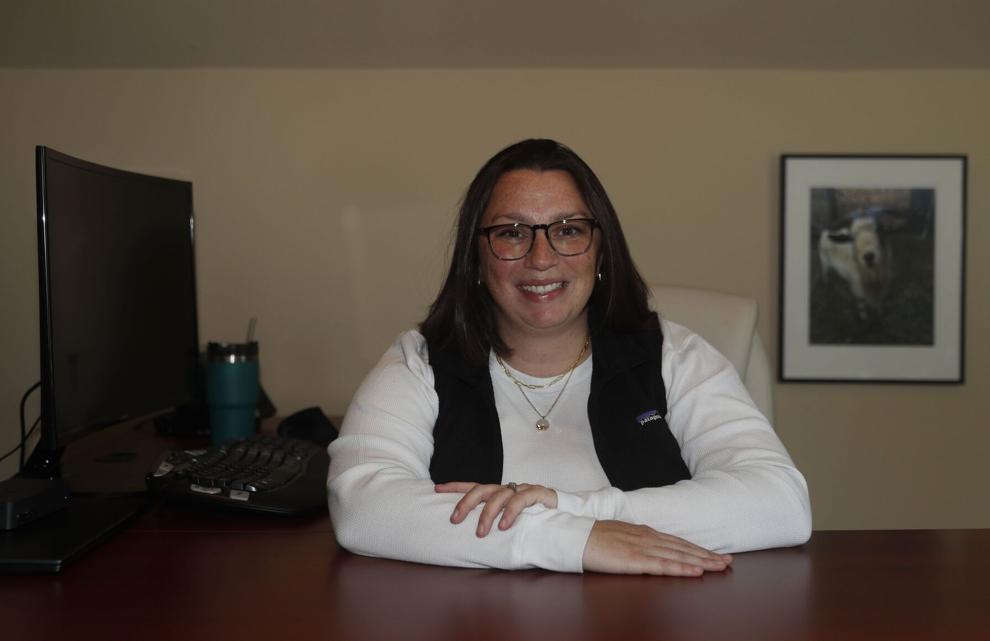 With her new responsibilities, Riggi said the Land Conservancy will hire a director she'll work with to lead the Wildway.
Riggi oversees a growing organization with a $6.7 million budget, including $2 million of it for operations. There are 15 full-time and three part-time employees.
She's excited about a number of other projects, starting with the Floating Fen, a a 223-acre forested property with an 8-acre marsh next to the Landmark Conservancy's recently protected College Lodge Forest in Brocton. The two areas, together, will form nearly 400 acres of protected land.
"It is a magnificent property with incredible biodiversity and wildlife habit," Riggi said. "It's really important for water quality and falls within a prioritized linkage in the Western New York Wildway."
To date, $600,000 has been raised toward the end-of-the-year goal of reaching $925,000.
Among the other projects Riggi is excited about is the Riverline, the Land Conservancy's first urban project, which envisions a 1.5-mile nature trail along the former DL&W rail corridor near downtown Buffalo.
The Land Conservancy just hired an Americorps/Vista volunteer, Molly Gadenz, as the Riverline outreach coordinator to work with Jeff Lebsack, the project's director.
"The project is in a really good spot," Riggi said, and I'm super excited to see what will happen with it over the next year."