ATLANTA – "Street" performers bring magical "Aanika's Elephants" to Atlanta: 
For years, they've been taking kids to a place called "Sesame Street." Now, a group of talented writers and performers is transporting Atlanta families to Africa to meet a young girl and her elephant best friend.
The hour-long musical "Aanika's Elephants" is currently on the Mainstage at Atlanta's Center for Puppetry Arts, with performances continuing through Sept. 3. The show was penned by "Sesame Street" writer Annie Evans and directed by "Sesame Street" performer Pam Arciero ("Grundgetta Grouch"), and features puppet designs by Marty P. Robinson (who's performed as Mr. Snuffleupagus for more than 40 years!) and music by Paul Rudolph, who also composes and arranges for — you guessed it — "Sesame Street." 
"Aanika's Elephants" tells the story of Aanika, a young girl who befriends an orphaned baby elephant named Little at an elephant sanctuary in Africa. The story eventually takes Aanika and Little into the African savanna, where they are taken in by an elephant family and must face off against poachers. The story's incredible animals are brought to life through both Rod and Czech Black puppetry, and the cast is led by current "Sesame Street" and former Center for Puppetry Arts performer Jimmica Collins as Aanika.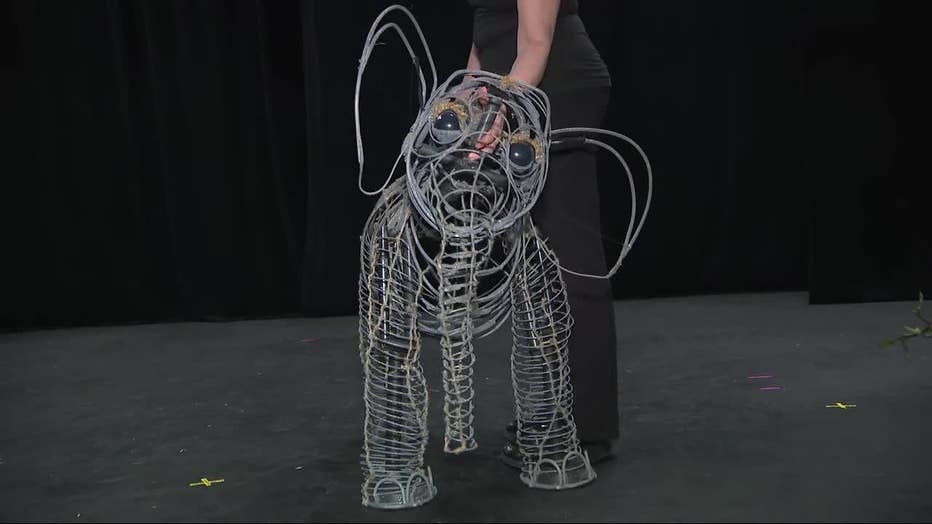 Tickets for Aanika's Elephants are $22 for non-members and $17.60 for members, and are all-inclusive (which means they include admission to the Worlds of Puppetry Museum, special museum exhibitions, and the Create-A-Puppet Workshop). For more information on the show and to purchase tickets, click here.
Another really exciting aspect of Aanika's Elephants is the fact that the show is heading for Broadway — which means Peach State audiences are getting the rare chance to see it before it hits The Big Apple. For a sneak peek at the show, click the video player in this article to check out our morning hanging out with the cast and crew!
Eighty-year-old Stan Cottrell talks his upcoming 2,022-mile run: VET22 offers veterans of all ages practical guidance in rebuilding their lives by helping them regain general life skills to overcome daily struggles. Applying specific concepts designed to ensure their integrity and meet their needs enables them to jump-start their lives and maintain a level of stability towards the pathway to self-worth. Dedicated to the 22 veterans whose lives are lost every day as a result of suicide, Vet22 program is an initiative founded for United States Military veterans to provide various programs to enhance their livelihood as they adjust to civilian life. For more information on how to donate click here.
Actor, producer and rising musical star Quinton Aaron: Best known for his triumphant role in the hit film "The Blind Side" with Sandra Bullock, Aaron is excited to reveal his other artistry with his single entitled "Lead with Love." You can purchase the single anywhere music is sold. For more information click here. 
Courtney Rhodes the latest addition to "The Real Housewives of Atlanta": Apart from being the season's breakout star, Courtney Rhodes is a talented author and a unique jewelry designer. Follow Courtney on social media @thebrandista For more information on Courntey and her brand click here. 
Ally Lynn talks the latest in entertainment news: Adele's Vegas fan isn't sorry for what he did. Ally Lyn explains more. Keep up with her on social media @HeyAllyLynn