Are animal-flesh dealers Tyson and Perdue finally starting to pay the price for their cruelty? Companies are closing multiple slaughterhouses in an effort to cut costs, and these plants join Smithfield-owned murder plant Farmer John in Vernon, California, which shut down in early 2023 following years of pressure from PETA and other animal advocates.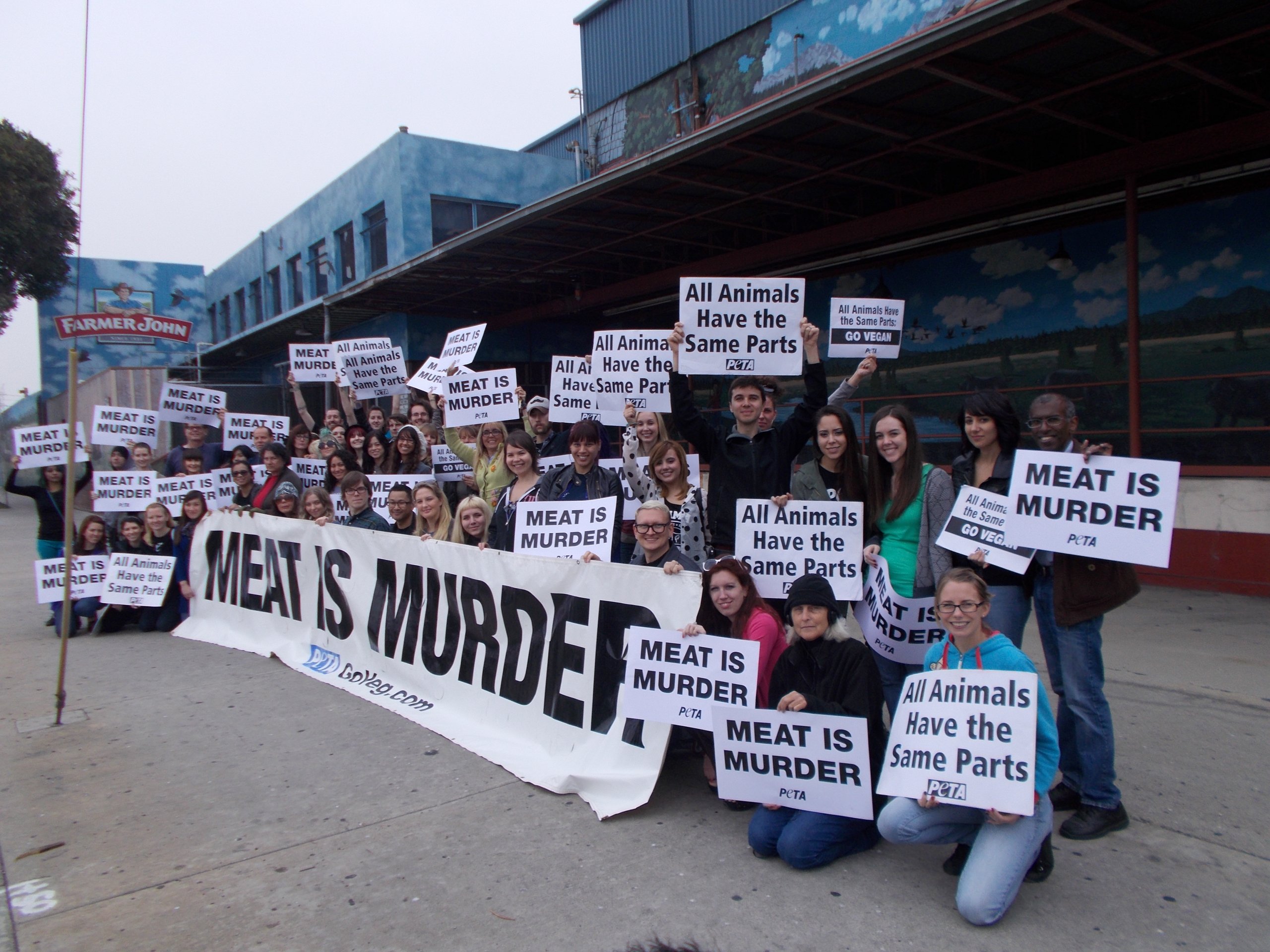 Perdue Shuts Down Slaughterhouse in Michigan
Perdue will be closing its Michigan plant, which it owned for just a few years, within four months. PETA has been exposing the suffering at Perdue's "processing plants" across the country for years, and the horror is seemingly endless, from chickens drowning in electrified water during a line stoppage to live chickens left to die among rotting corpses.
Tyson Takes a Hit and Shuts Down Multiple Slaughterhouses
Tyson has a dark and dirty history of welfare and safety violations, which PETA has uncovered. This company synonymous with chicken slaughter is closing a number of "processing plants" by 2024 to cut costs. And the abuse it perpetrates isn't limited to chickens. Federal officials have documented several violations at its pig-killing operations as well.
Farmer John Slaughterhouse in Vernon Gets the Axe
The Vernon murder factory known as Farmer John shut down its slaughterhouse and ceased pig killing in early 2023 after years of pressure from PETA. The facility killed around 6,000 pigs per day—each a living, feeling individual—so it's a huge win that this location is closed. The hellhole tried to hide its true nature by covering its death factory with idyllic scenes of happy pigs, but PETA knew better and shared the truth with the world.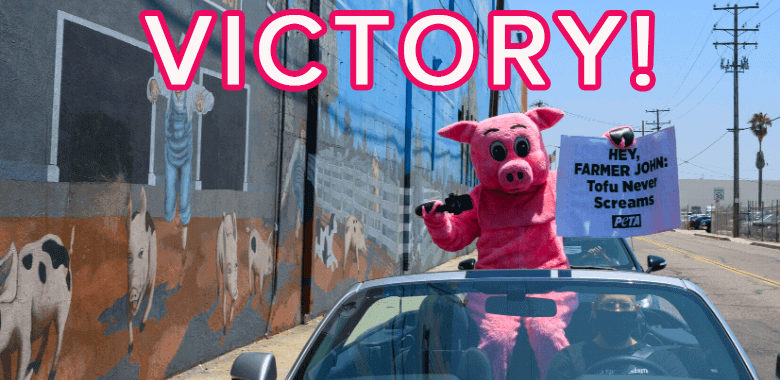 Chickens are intelligent and social animals who enjoy spending time with their flocks, scratching in the dirt for food, taking dust baths, and sunning themselves. But the meat industry slaughters them by the billions every year. With these closures, it's clear that the demand for more compassionate and sustainable food options is on the rise, and companies that make their money slaughtering animals are starting to feel the sting.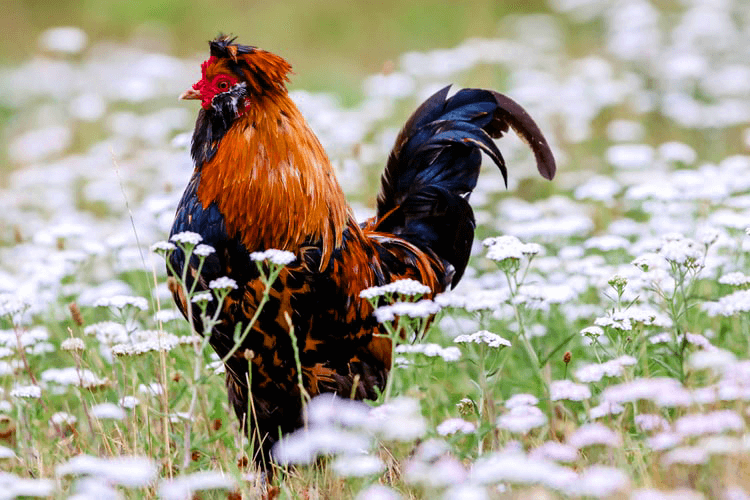 Take Action for Animals
We look forward to seeing more slaughterhouses shut down as more people realize that animals are not food. You can help put more killing operations out of business by going vegan and encouraging others to do the same. Order a free starter kit to begin saving animals: